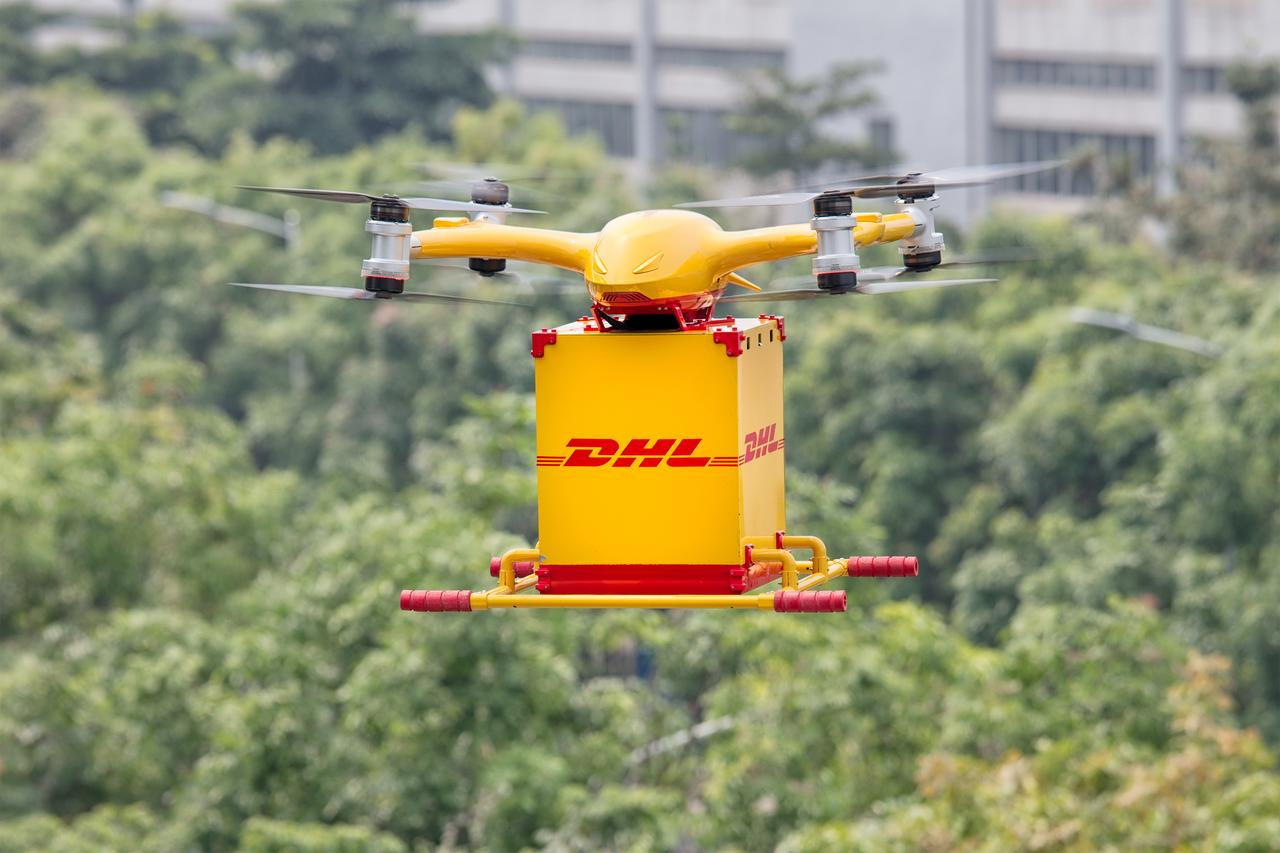 DHL Launches First Fully-Automated Drone Delivery Service In China.
DHL Express, an international courier, and Ehang, a Chinese company focused on producing intelligent autonomous aerial vehicles, have entered into a partnership to solve the last-mile delivery challenges in metropolitan areas across China.
A lunch ceremony of the new drone delivery service was held at the EHang headquarters in Guangzhou, with the attendance of senior DHL executives. This makes DHL the first international courier to provide drone delivery service in China.
"We are delighted to be partnering with EHang to set a new innovation milestone with this new fully-automated and intelligent drone logistics solution, which combines the strength of the world's largest international express company together with one of the leading UAV companies in the world," said Wu Dongming, CEO, DHL Express China.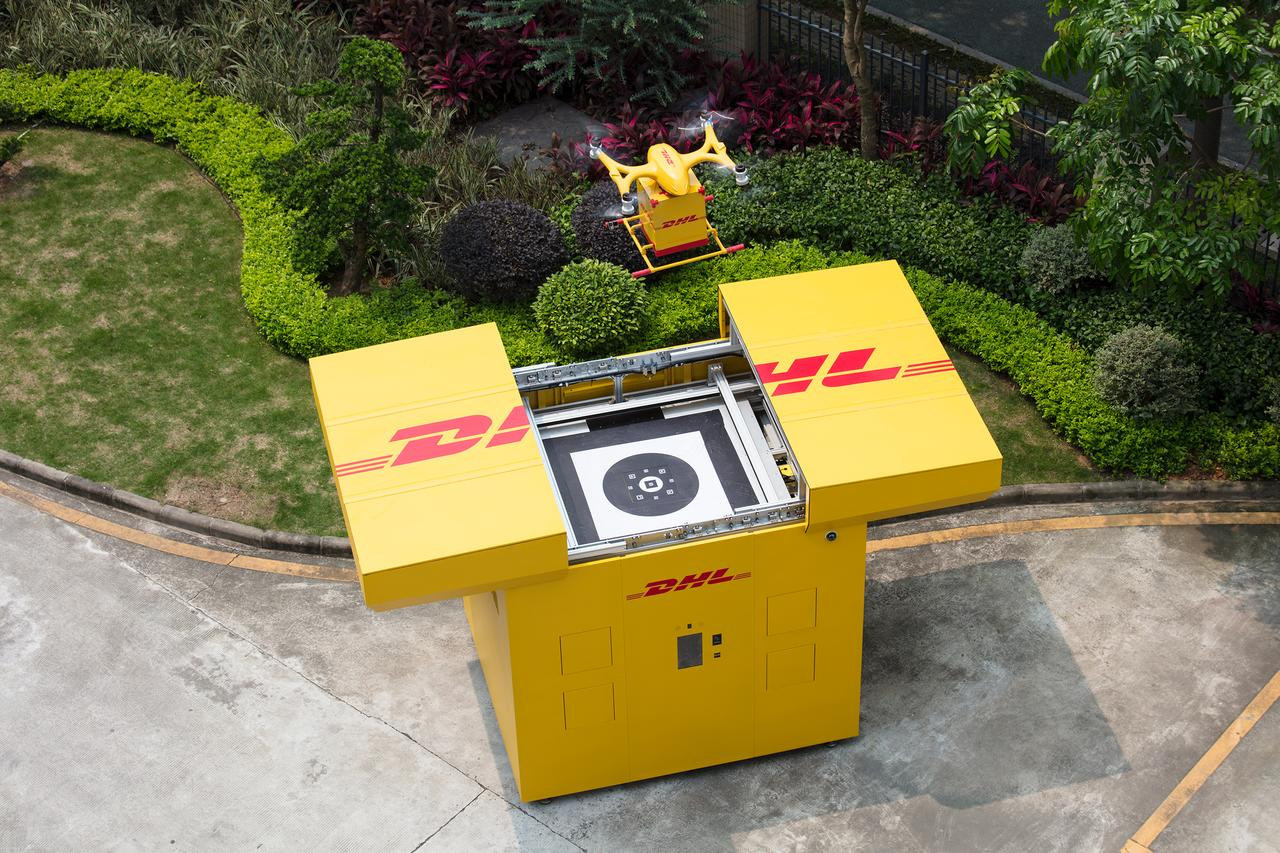 The new service can deliver small packages as far as five miles from the launching pad in Liaobu, Dongguan, Guangdong Province. Using EHang's Falcon series commercial drone, the new drone delivery service will overcome complex road conditions and traffic congestion common to urban areas.
"This is an exciting time for the logistics sector, with continued growth of the Chinese economy and cross-border trade, particularly in South China and the Greater Bay Area, which is home to an increasing number of SMEs and startups. This means there is a tremendous volume of logistics needs, which in turn creates new opportunities for implementing innovative solutions that can continuously drive growth with greater efficiency, sustainability and less cost," Dongming said.
The drone will reduce delivery time from 40 minutes to only eight minutes and can save DHL upwards of 80% per delivery.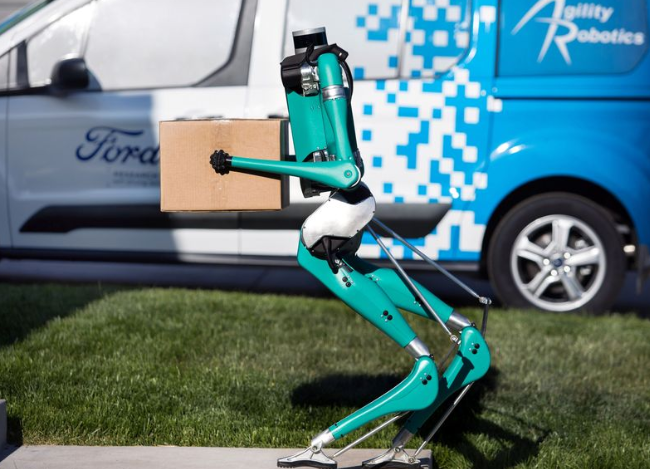 Skynet Does Delivery: Ford Testing Headless Robots In Driverless Cars For Home Deliveries
Try convincing your children they're not in the middle of a nightmare when a headless robot unpacks itself from the back of a driverless car to deliver a pizza on a Friday night.
At least, that's the future that Ford is envisioning in order to solve what researchers are calling "the last 50 foot problem". If an autonomous vehicle arrives at your house for a delivery, the longstanding question has been: "Who is going to carry the package, grocery bags or pizza to your doorstep?" The answer is, of course, a robot.
Ford has been trying out "Digit", an android that has two legs and two arms capable of carrying up to 40 pounds, in addition to a camera in its torso topped with a laser radar (LIDAR) sensor.
Despite its odd look, business minds have the far more important question of economics on the forefront of their minds. Driverless delivery reduces the focus on safety of human passengers and helps solve a burgeoning problem that has developed as a result of the rise of online shopping: delivery costs. For example, Amazon spent $27 billion on deliveries just last year alone.
Experts see delivery costs plunging by about 60% or more by removing human drivers from the equation. Ford's goal is to deploy these delivery robots as early as 2021, alongside of its planned autonomous vehicle fleet that will move people and packages around the clock.
Craig Stephens, director of controls and automation in Ford's research and advanced engineering said: "We're going to have an AV fleet out there, and my goal is to get robots to be able to be there and ready at the same time."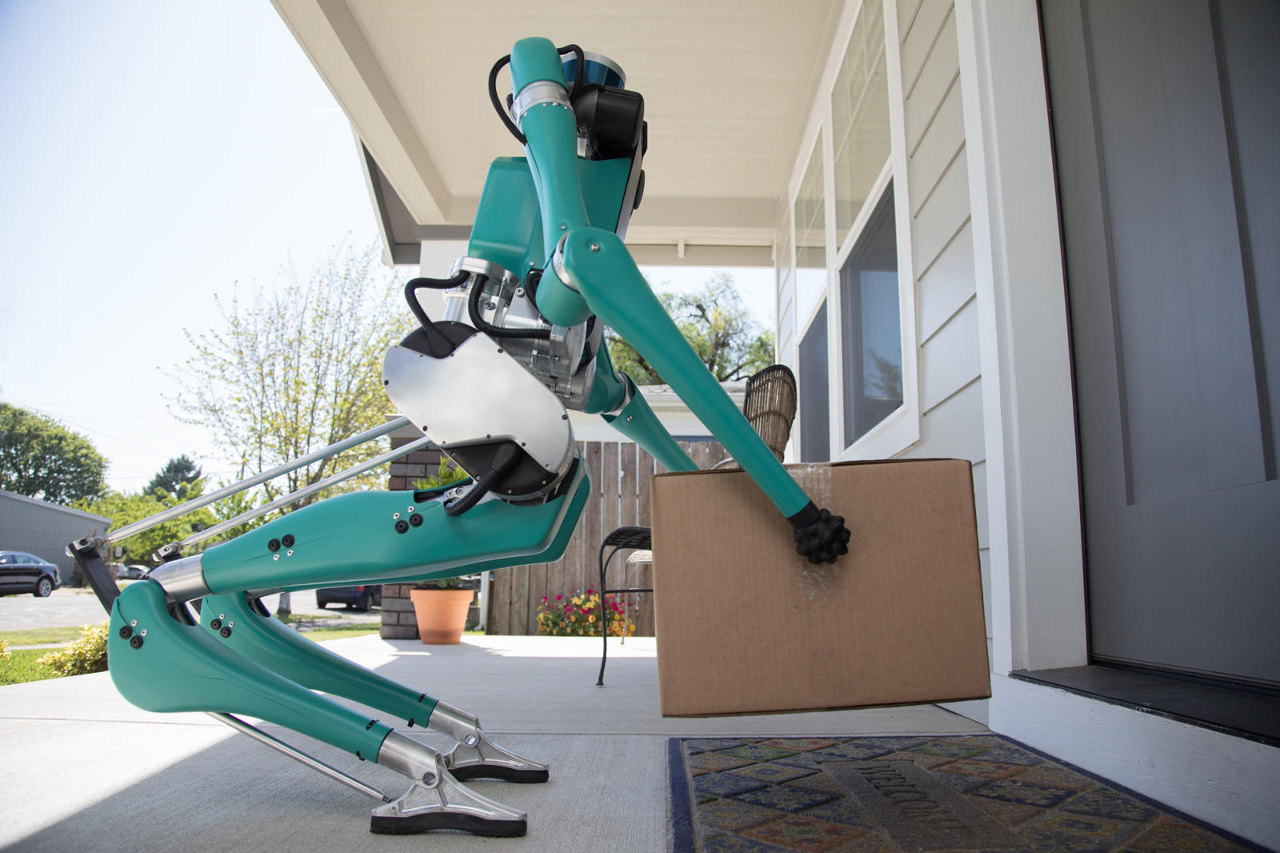 Human reaction is one part of Ford's research, which will kick off with real world tests inside of Ford factories, and on roads in Michigan and Pittsburgh. Despite the odd appearance, Stephens doesn't believe the robots are offensive to look at: "Digit looks actually pretty friendly to me. The inoffensive appearance is going to be a key thing for people to be able to trust a robot."
Digit was created by Agility Robotics, a start up run by fewer than 30 people. The company's CTO, Jonathan Hurst, said that he hasn't seen anybody reacting negatively when running into the robot, despite it's bizarre look.
Another advantage to the driverless robots is how light they are, as many of the components that help them function are embedded in the car, not the robot.
For instance, the sensors in the car used to navigate will also be used to help determine the path the robot will take to the house when it stops for a delivery. Once the robot has completed its task delivering the package, it folds itself into a square, and slides into a drawer in the back of the vehicle. And basic deliveries are not just the only thing that Ford is looking at – the two companies are also looking at dealing with urban scenarios where robots would have to gain access to apartment buildings.
The plan is to introduce the robots to market with human assistance, at first. Hurst concluded: "We're not going to be deploying them by the thousands and replacing all people who do the job right away."
The robot was also designed to tightly fold up to store easily in the back of a self-driving vehicle. Digit and the self-driving vehicle will also share a brain so the two can collaboratively work to map out the delivery route to the front door using LiDAR and a few stereo cameras. Ford is only testing the robots for now, so it will be a while before we see them delivering packages to our doorsteps.
Ford has already put the total addressable market for autonomous delivery at about $332 billion.