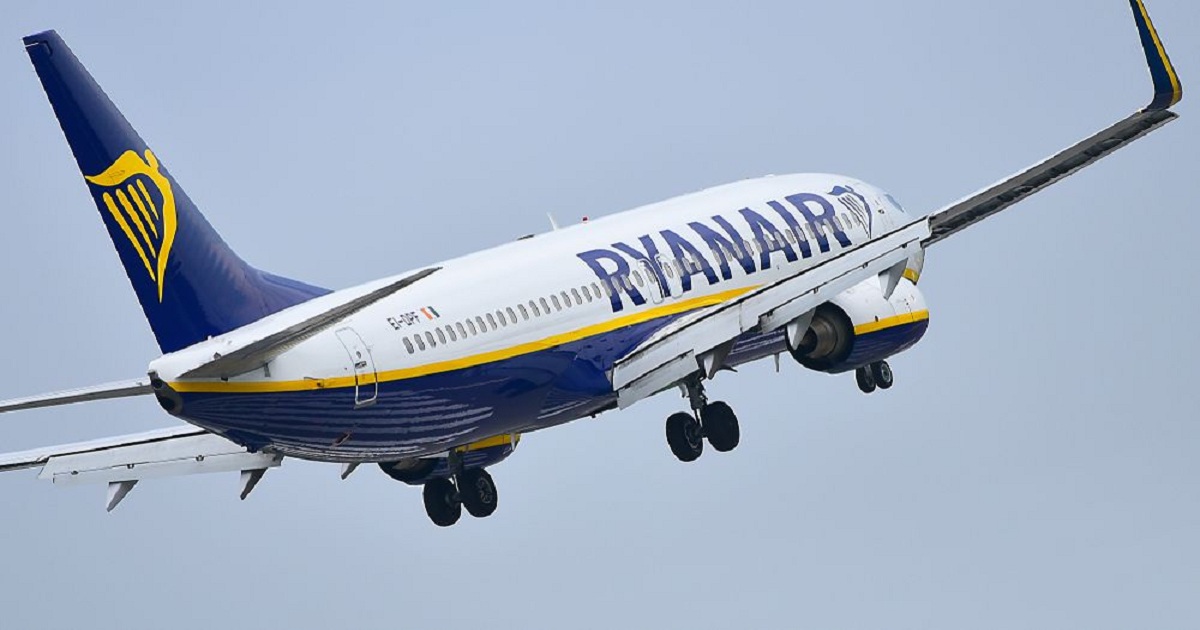 The low-cost carrier issues a dark outlook and warns that the risk of a no-deal Brexit remains "worryingly high".
Ryanair slipped to a quarterly loss of €19.6m (£17.2m) after competition pushed down air fares across Europe. The company has reiterated a warning that Brexit developments could further drag on margins.
The low-cost airline fell into the red for the three months to the end of December, compared to a profit of €105.6m (£92.4m) in the same period a year ago.
Shares in Ryanair fell 3% after news.
The third-quarter loss came despite passenger numbers growing by 8% to 30.4 million and revenues climbing 9% to €1.53bn (£1.34bn).
Average fares fell 6% "due to excess winter capacity in Europe" while there were also higher staff costs including 20% pilot pay increases.